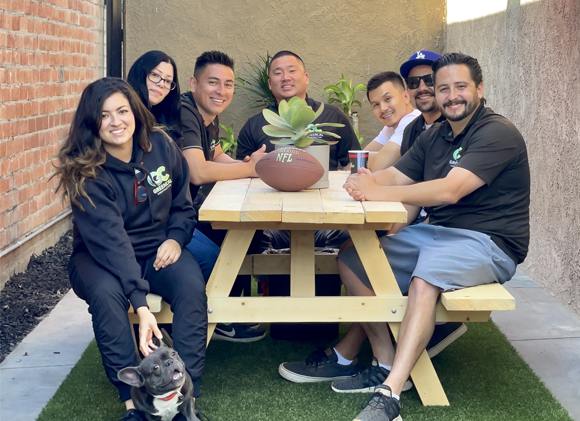 Are you looking for a qualified roofing expert in Los Angeles and Orange County? If yes, then there is no better place to start than with California Roof Professionals.
We have been providing excellent service to homeowners throughout Orange County and Los Angeles for over 20 years. We are confident that our team of licensed, insured, and bonded professionals will be able to provide your home with a quality new roof or repair an existing one. Give us a call at 562-489-9321 today!
Who We Are
Our Company, California Roof Professionals, is a family-owned and operated business. We have been roofing for about 20 years and in 2018, we decided to take our talents directly to consumers. After servicing the industry as a subcontractor, a father-daughter duo decided that California Roof Professionals would provide customers with a great product and service at fair prices.  
We pride ourselves on our quality of workmanship while providing the best customer service possible. Our team is knowledgeable, skilled, and professional; giving you peace of mind when it comes to your roofing needs.


One of the primary objectives of our company is to do whatever it takes to satisfy our clients' needs. We aim to make your roofing experience as convenient as possible while also keeping it affordable. We strive for 100% customer satisfaction.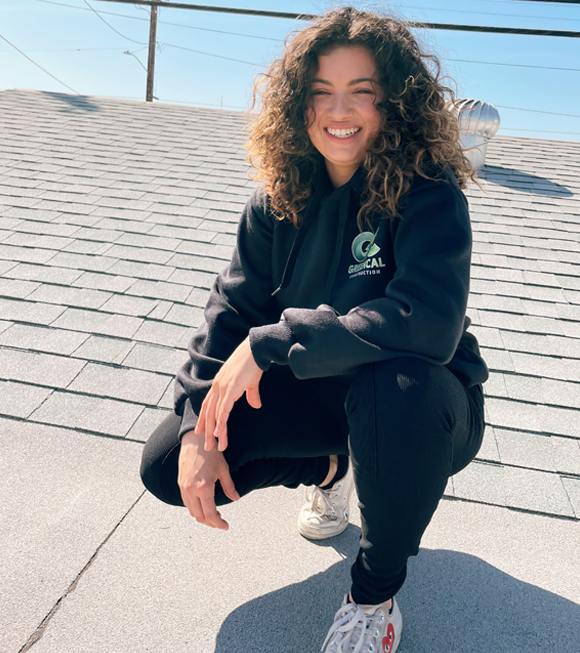 Female Owned
My father has been in the roofing trade for over 20 years, learning from him has been my secret weapon in this industry.
I started with a very simple mission, deliver exceptional craftsmanship, provide homeowners with great products that are worth the investment, and deliver with great customer service.
The greatest lesson and skill we have developed is being expert problem solvers, it's construction in Southern California, the homes we work on have been around for a long time and sometimes we do not know what can of worms we will open when working and/or demoing so we are always ready for the challenge. California naturally builds strong contractors, you have to be tough, skilled, and be able to back up your work. We are a proud female-owned exterior remodeling company in Southern California and we are here to add value to every home we touch.
- Hazel Serrano (Owner)
Why You Should Choose Us
We have the best roof inspectors, roof cleaners, roofers, and roof maintenance specialists. With over 20 years in this industry, we have built strong relationships with many suppliers that help us deliver great customer service and tremendous results.
We offer our customers a 100% satisfaction guarantee. This means that we will be as thorough and meticulous at the beginning of a project and as at the end. Our business is about customer service, integrity, and trustworthiness – three things that are hard to come by these days! With California Roof Professionals you can expect this and so much more.
Our Vision
Our vision is to be the Roofing Company that you can turn to for all of your roofing needs. We aim to provide our clients with an exceptional customer service experience from start to finish while meeting their roofing needs. We strive to consistently exceed your expectations!
What Sets Us Apart
We know that roofing can get confusing for customers. This is because there are so many Roofing Companies in Orange County and Los Angeles, and it can be difficult to choose the right one.
We offer a free roofing estimate! We will meet with you at your home, assess your roof's condition, and give you an estimate of costs to repair or replace it. Our estimates are always free because we want our clients to feel confident that they are leaving their roofing needs in the right hands.
Our team has a vast amount of roofing experience. We have been roofing for over 20 years, and we know that roof maintenance is essential to prolong your roof's life!
Our goal is to provide you with a roofing service that will last. We want to be the Roofing Company that stays in your home's corner for years to come. 
What Can You Expect from Our Team?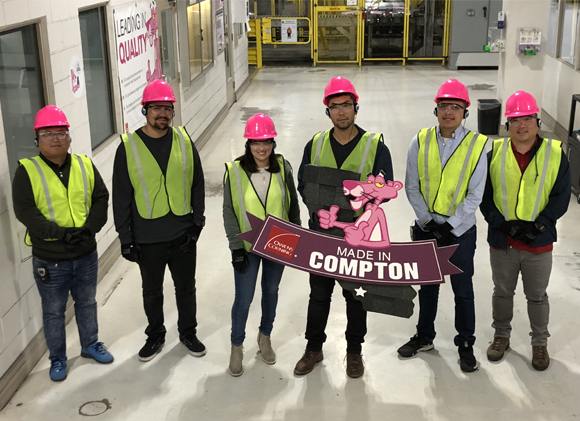 You can expect the following from our team:
Impeccable customer service
Prompt response time
A high-quality roof for the best price possible
The ability to handle any roof problem you might face
Roofers that are knowledgeable, skilled, trustworthy and committed to roofing excellence
The peace of mind knowing that your roof is in great hands.
Why Choose Us?  
Here is why you should choose us:
We offer free roofing estimates and roofing consultations
We warranty our roofs for life
We are dedicated to serving you by providing highly-skilled roofers and quality roofing services
We roof for all roof types and provide maintenance to all roof conditions
Our roofers are courteous, friendly and attentive to your needs
Our roofers are professionally trained and licensed roofing specialists
Our Services
We provide commercial as well as residential roofing services. Our team will handle all of your roof's needs from installation to cleanups!
As a full-service roofing company, we offer roof maintenance programs to our customers. Over time, your roof can wear out; this is why it is essential to keep up with regular maintenance routines!
We also specialize in asphalt shingle replacement, metal roof installation, flat roof repair or replacement, tile roof repair or replacement, roof vent replacement, roof tile roofing, roof slate repair or replacement, roof leak repair, roof waterproofing services, and more.


Our Roofers
We are a Roofing Company that believes in building quality long-lasting relationships with all of our clients. To build these relationships, we make sure that you get the roofing service that you need and deserve!
Our team of roofers is highly experienced in installing roofs for both commercial and residential property's needs. Roof installation is our area of expertise, and we can handle roof replacements for any roofing system!
Our Roof Cleaners
Our roof cleaners are specialists at pressure washing roofs. They have experience in roof power washing for a large variety of roofing materials such as asphalt shingles, tile roofs, slate roofs, metal roofs, EPDM roofing systems, and flat roofs. Ensure that your roof stays free of debris by scheduling regular maintenance with us or giving us a call to clean up your current roof!
Plenty of References
We are proud to provide you with our references and testimonials.   Browse our customer reviews and testimonials to see what others have had to say about our services.
The Roofing Professionals You Can Trust
We know that there are many California Roofing Companies in the market today. It can be difficult knowing who to trust with your property. With us, there is no risk involved because we offer free estimates (no hidden charges), 100% customer satisfaction, roof repair or roof replacement guarantee, and more!


Contact us Today to get a Free Roofing Estimate!  
We want to be your roof contractor of choice in the Orange County and Los Angeles area! Call us today at 562-489-9321, and our friendly staff will assist you immediately.